FOR RENT NOW- MAY 3, 2020 ONLY:
152 Mill St. TWO ROOMMATES WANTED IN THREE BEDROOM APARTMENT! AVAILABLE FOR IMMEDIATE OCCUPANCY – NOW – UNTIL MAY 3, 2020.  CALL 740-707-9098. $600 PER PERSON PER MONTH GREAT LOCATION VERY CLOSE TO OU CAMPUS AND UPTOWN ATHENS
FOR RENT – MAY 8, 2021 – MAY 3, 2021):
BUILDING DESCRIPTION: 152 Mill St. in Athens Ohio is located within very close walking distance to the Ohio University Campus and uptown.  The lease runs from May 8, 2021 – May 3, 2022. Rent is $700 per person per month.   There is currently a waiting list – call for details.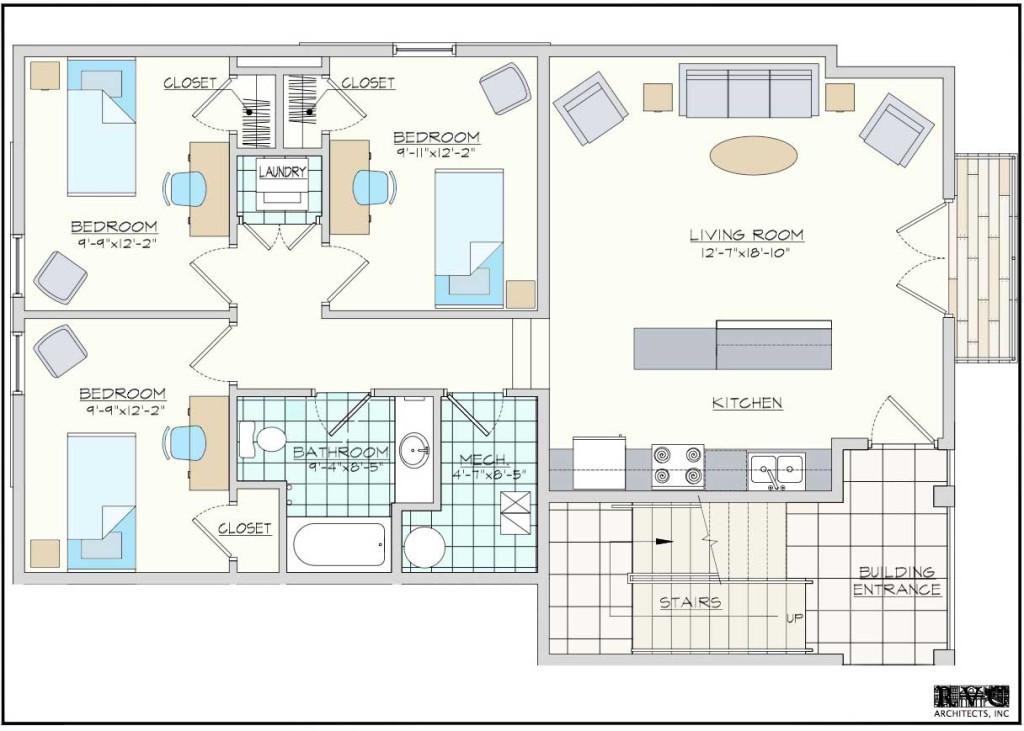 152 Mill St. has a total of six apartments. Each three bedroom apartment has an identical floor plan designed with student's needs and convenience in mind, with an efficient all electric heat pump (central air) heating and cooling system.
3 BEDROOM APARTMENTS: The living room has a floor plan designed for optimal seating, with a high ceiling and crown molding, and a french double door leading to either a balcony for the upper floor apartments, or a walkout patio on the ground floor.  A 60″ flat screen LED SMART TV connected to the Internet is installed on the built in media wall for your use during your tenancy.  WiFi is included throughout the building at no extra charge to tenants. Metal blinds are installed on all windows and glass doors.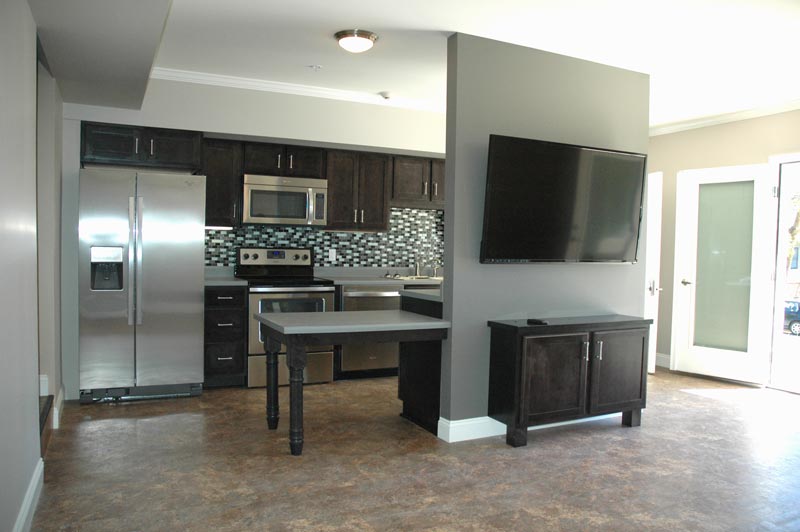 KITCHEN AND BATH: The modern kitchen has custom cabinetry, glass tile backsplash, and Whirlpool brand stainless steel appliances including a refrigerator with ice dispenser, dishwasher, full size over the range microwave, and a built in dining table at chair height. The roomy bathroom features a tub/shower and plenty of built in storage.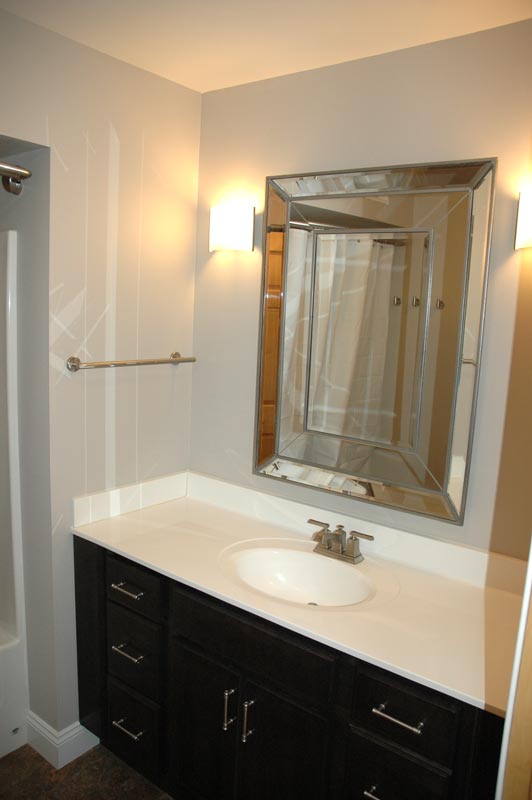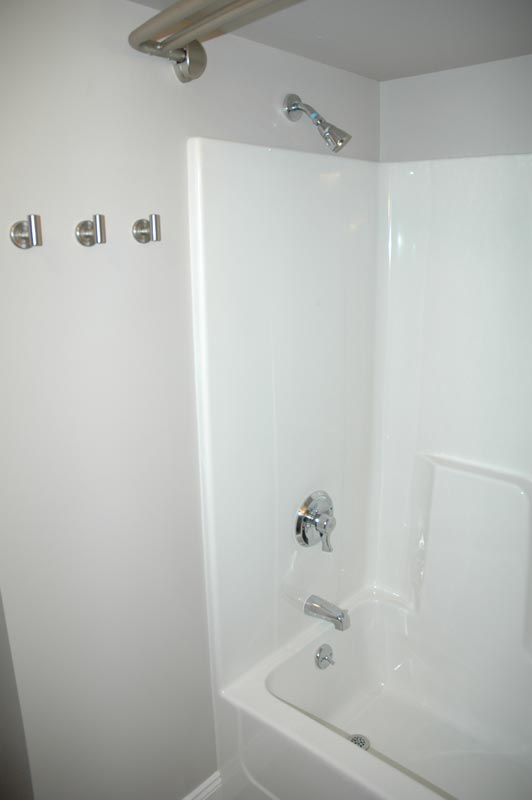 BEDROOMS, LAUNDRY, UTILITY ROOM: Bedrooms are about 10′ x 12′, which offers room for a queen size bed, nightstand, desk etc., and has its own closet.  A utility room in each apartment provides additional storage. Each unit has its own residential full-sized washer and dryer.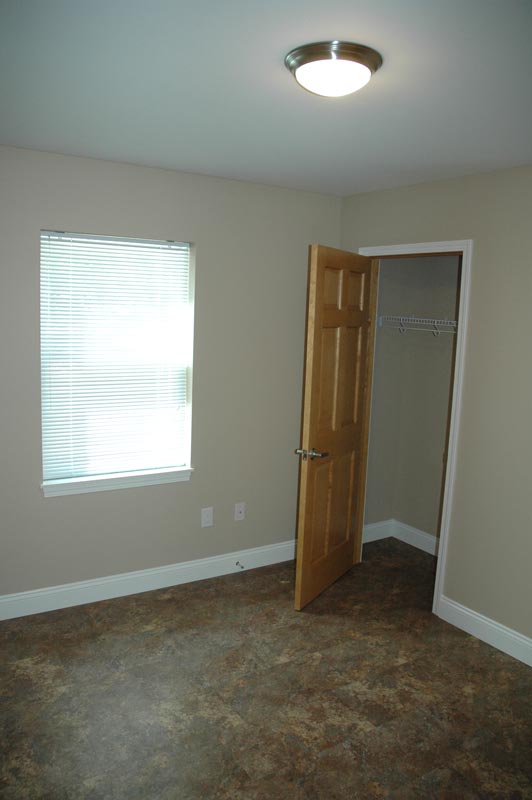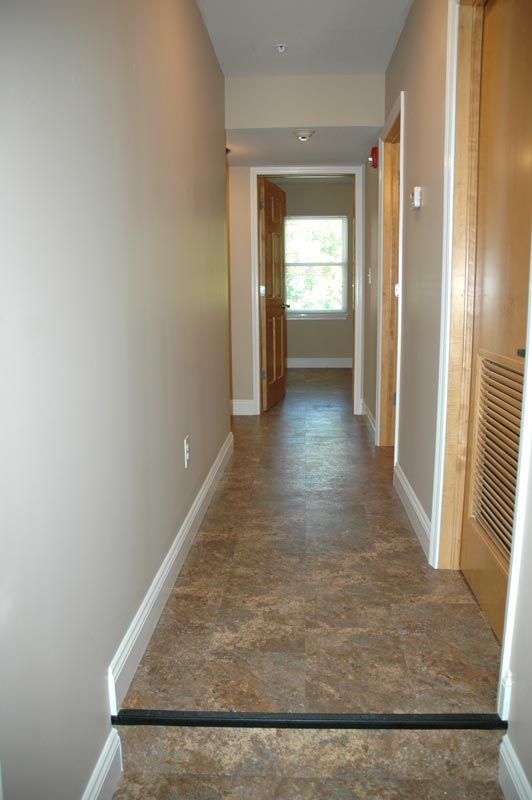 RENT: $700 per person, per month unfurnished except for the 60″ energy efficient internet connected LED TV installed on the wall in the living room. UTILITIES: the electric bill, and the water/sewer/trash bill are shared between the tenants in each apartment.  NO GAS BILL! The building is all electric, with high efficiency heat pump heating and cooling.
A refundable security deposit of $700 per person  is required at lease signing. Rent for each tenant will be due in four installments (every three months).
PARKING: Outdoor parking in our private lot is available at an additional fee of $400 per year, and a few covered parking spaces are available for $550 per year in the garage at the back of the building. (Sorry parking is sold out for the 19-20 school year.  More parking will be available in May 2020).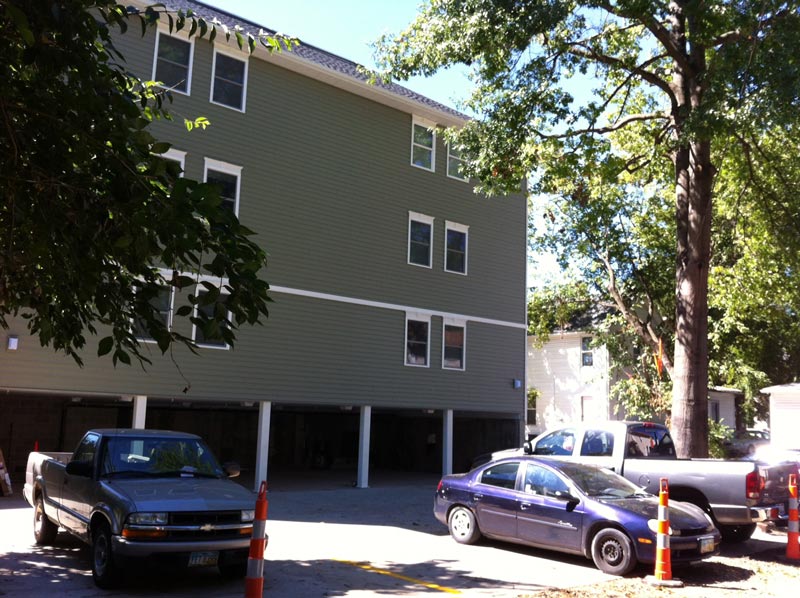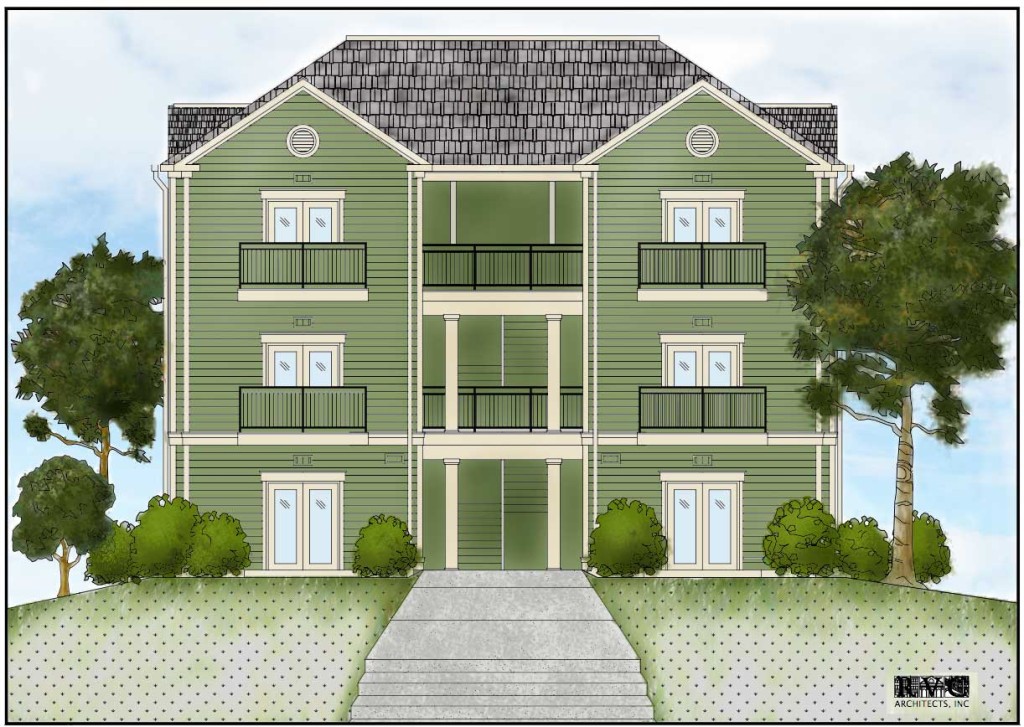 FOR RENT NOW

Lease runs from May 8, 2021 – May 3, 2022
$700 per person per month/ $2100 per month for three bedroom apartment
Refundable security deposit of $700 per person
Custom cabinetry in kitchen and bath
Glass back-splash and Whirlpool stainless steel appliances
Wireless internet included*
60″ LED TV installed on living room wall
Call Athens Brick Properties at (740) 707-9098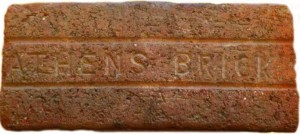 152 Mill St. Construction Gallery: