209 West Washington St.  3 – 4 PERSON RENOVATED ROOMY 4 BEDROOM APARTMENT LANDLORD PAYS UTILITIES (FOR RENT MAY 2024)
Renovated 4 person apartment very close to OU and West Green. 4 large bedrooms, 2 full bathrooms, full size laundry, and parking for 4. FOR RENT May 8, 2024- May 3, 2025. Call 740-707-9098
$550 per person for groups of four/ $2200 per month
$635 per person for groups of three/ $1905 per month
LANDLORD PAYS UTILITIES (EXCEPT INTERNET/CABLE)
---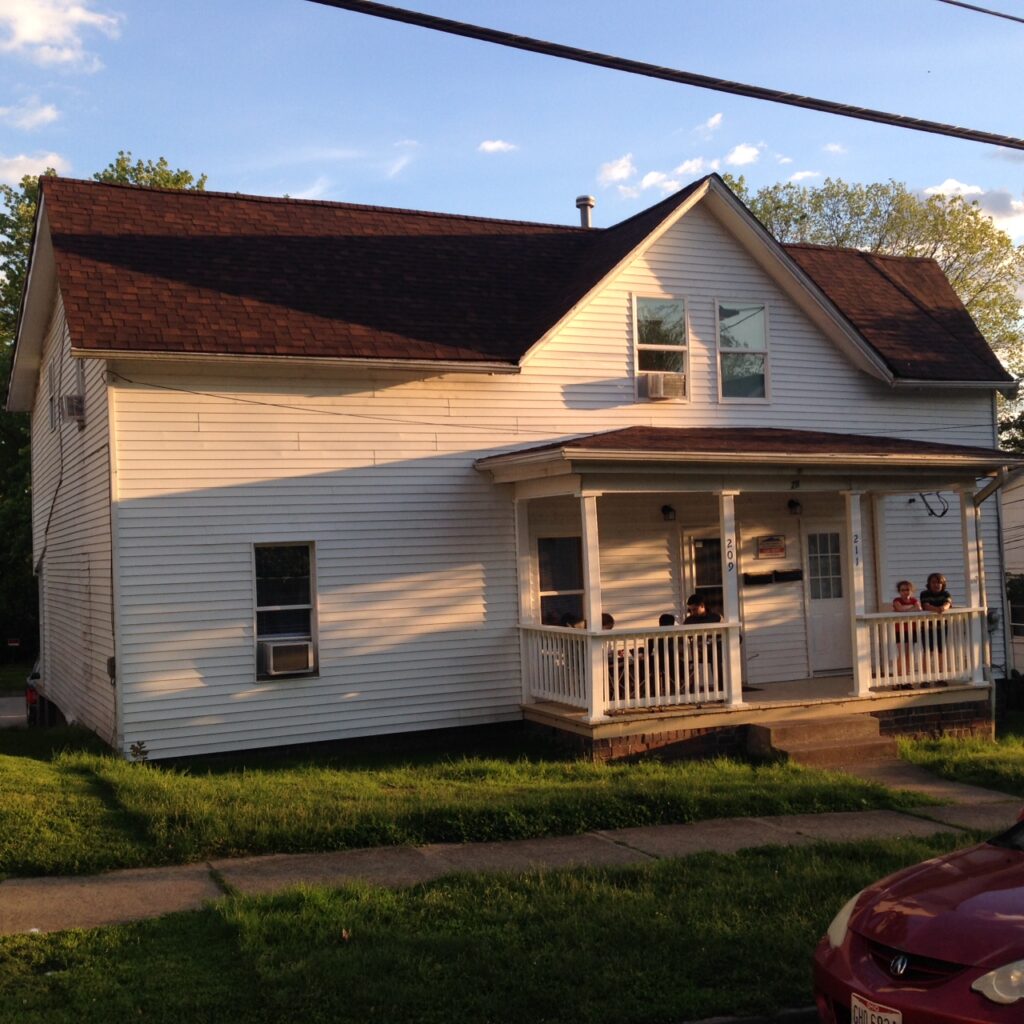 Top to bottom renovation completed in 2016 with new drywall, plumbing, wiring, kitchen, bathrooms, stairway, flooring, paint and more. Located within very close walking distance to Court St. and OU's West side.
211 Washington features a town-home layout with two floors and front and back covered porches. Downstairs there is a high ceiling living room, leading to a modern kitchen with stainless steel appliances including dishwasher and microwave, a full bath and a large bedroom. Upstairs there are another three large bedrooms, and another full bath with a washer dryer. Parking for 4 cars is included in our private lot at the back of the building.
The apartment is approved by Athens City Code for groups of up to four persons. 
Dimensions: Bed 1: 8'10" x 17′ Closet 27″ x 4'6″ , Bed 2:  9'2″ x 13'7″ Closet 27″ x 4'6″ , Bed 3:  9'2″ x 14'1″ Closet 27″ x 3.6 , Bed 4: 8'6″ x 18'4″ Closet 30″ x 5'2″ , Bathroom #1 13'6″ x 6″  Bathroom #2 11'6″ x 5'9″ , Kitchen 15'6″ x 9'6″ , Stairs 39″ wide , Living Room 15'4″ x 16′
Contact Athens Brick Properties 740-707-9098